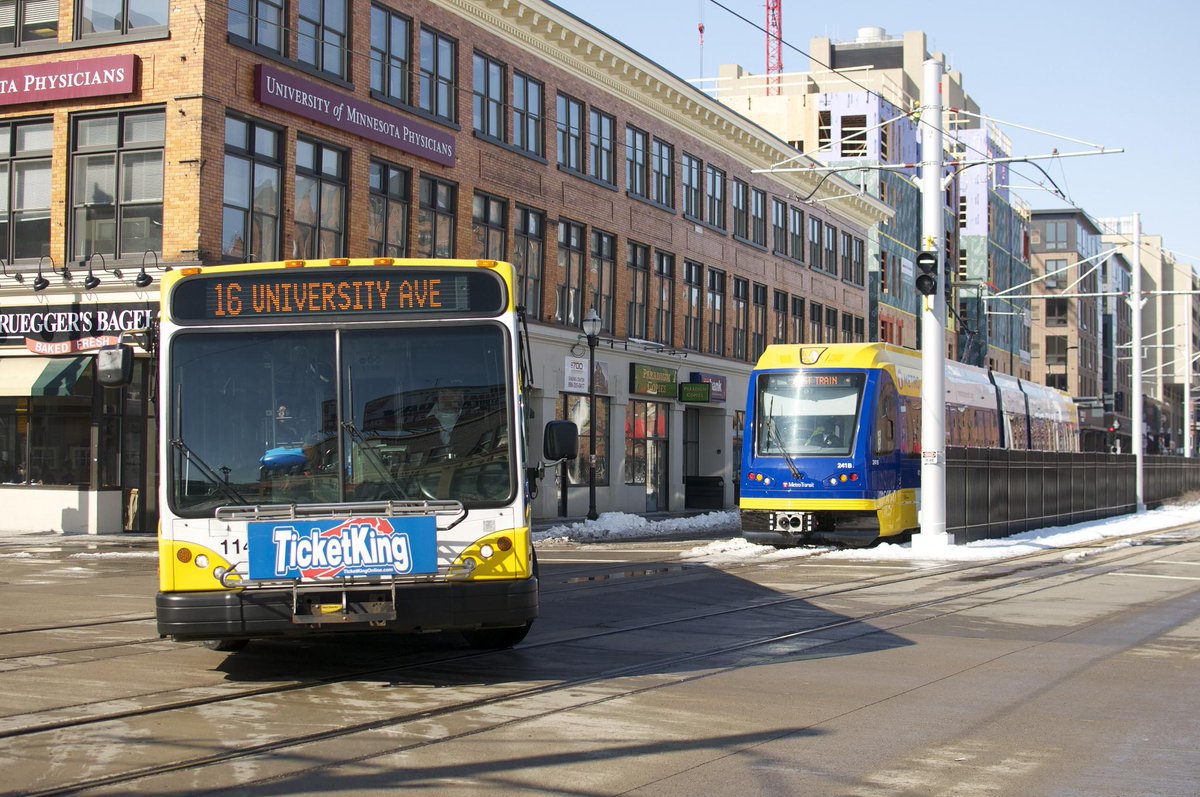 I'm at my sister Lisa's home in Plymouth after a fourth day of Metro Transit bus operator training. The driving starts Monday -- with an instructor, another brother trainee and myself in an empty bus. Just driving the 40 foot long and very wide vehicle will be challenging enough, especially in the close and busy and unpredictable quarters of the city--and there is so much more than that to the job.
At some point I think we were told how many drivers Metro Transit has on the payroll. I'm pretty sure it was more than
2,000.
* [On Friday I found out the number was more like 800... I don't know where I got the larger number from.] Some are part time and others full. We're learning what the differences are between the two -- it's not just the amount of hours. Part time operators work rush hours with a lot of trips between the suburbs and downtown. When a person moves to full time he or she works a lot of nights and weekends.
I rode buses yesterday and today -- yesterday to my daughter's in Roseville and today between my sister's home and the "Instruction Center" on 7th Street North in Minneapolis. As in the classroom we're learning about driving and customer service and fares and transfers I get such an appreciation for the drivers.
Tonight I took a look at the section of the book on routes, maps and schedules and I'm even more amazed. We'll study all that after our week of on-the-road practice. Our instructor says there's no point to learning all that until we pass the driving test, and I agree. I think of driving around those chaotic city streets and I go "yi yi yi." And then I pray. I will just take one day at a time.
Once again this evening, I need to pause, pray and believe that God, who led me to this new mission field will make it possible for me to do it.
I take comfort in knowing that I'm not alone -- not alone spiritually and also not alone as a trainee operator. I look around at the other 7 guys who are in training and I think to myself, if they can do it, and if 800* other drivers can, so can I.
Toni and I read these verses late last night before going to bed:
"God says, 'Call on me in the day of trouble; I will deliver you, and you shall glorify me.'" (Psalm 50:15)
"Cast all your anxiety on [God], because he cares for you." (1 Peter 5:7)
That verse from First Peter is from a section about "humbling oneself under God's mighty hand, that he may lift you up in due time." And Psalm 50 also gives a warning to those who aren't willing to do that -- to those who will not listen to the Lord.
I have listened. And, after much listening, I believe God's hand as led me be a part of this training course. This is God's route for me at this point in my life. So I will continue to humble myself. I will continue to believe in God knows best. I will study, I will work... and I will rest and let Him take control.
www.equalsharing.com